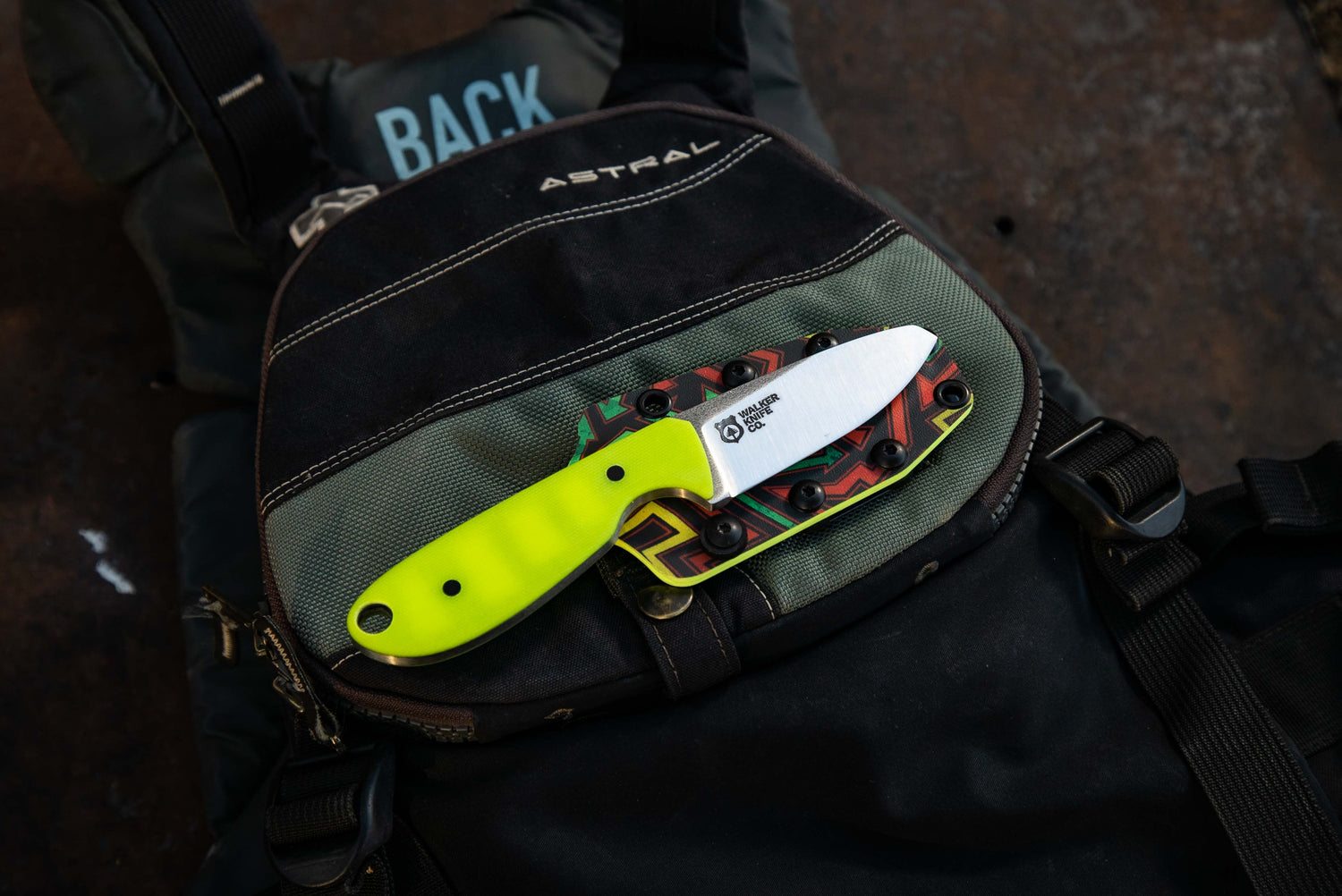 Safety first.
The classic Blunt Safety Tip is available as an option on all River Knives. A great choice for rescue techs and whitewater guides. The blunt tip reduces the risk of injury when cutting a line that is entangled with a person. It also makes a decent flathead screw driver in a pinch.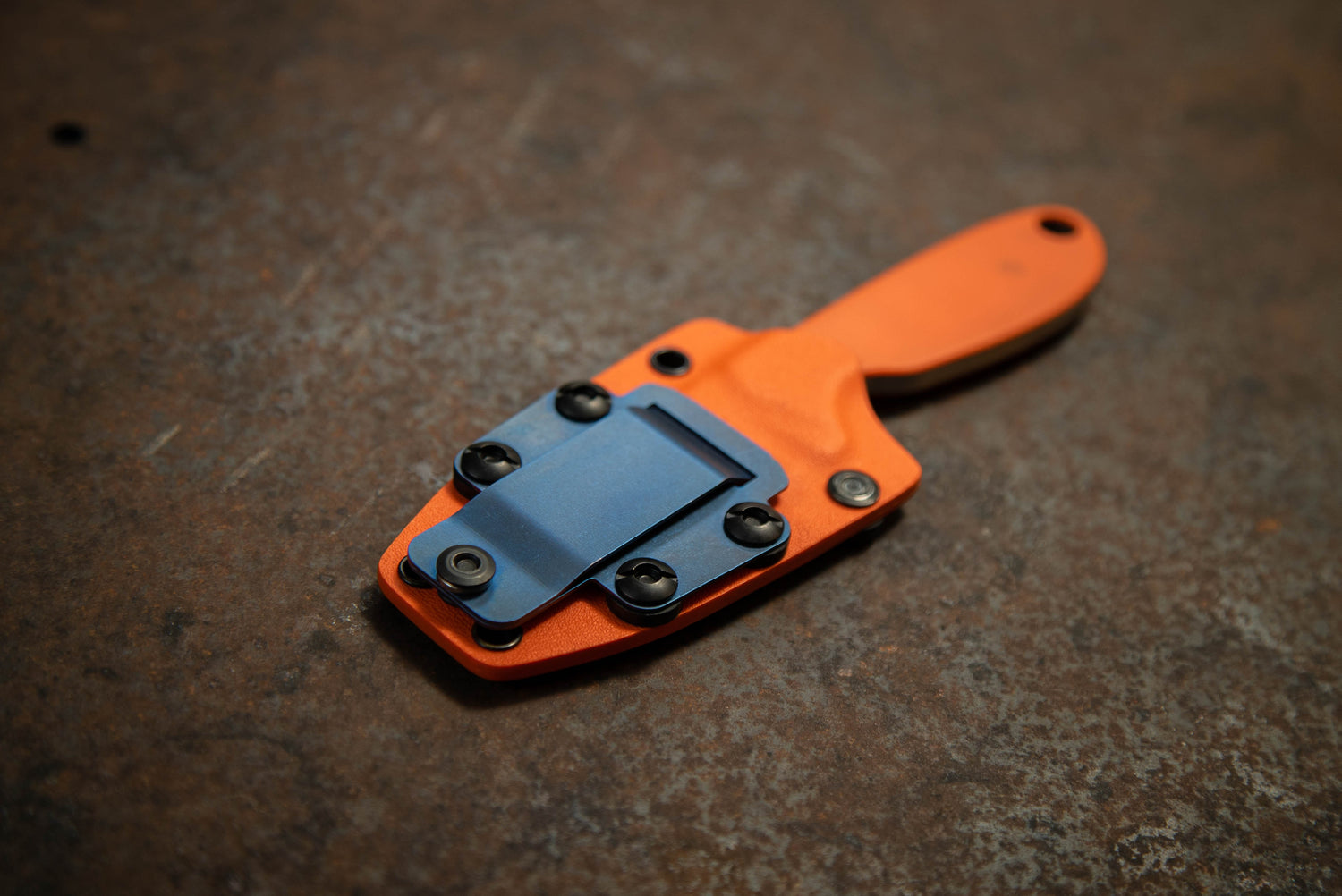 Low profile lash tab clips for River Knives.
Securely fasten your River knife to any standard PFD (Lifejacket) 1" lash tab with this Titanium lash tab clip. Fits all Walker Knife Co. River Knives and provides the lowest profile and most rugged PFD mounting solution available today.
Learn More
Handcrafted in Maine.
Inspired by more than a decade of experience as a guide and whitewater paddler.
Carried by Maine guides.
Tested and refined on Maine's rivers.