SOLD OUT - THERE WILL BE MORE. STAY TUNED.
Rugged and Slim.
Walker Knife Co. River Knives are the slimmest overall profile available in a river knife today. Built tough for whitewater raft guides, kayakers, swiftwater rescue techs and anyone else who needs a PFD (Lifejacket) mounted knife. Featuring a Titanium mounting system and high quality blade materials.
The most compact and rugged PFD mounted knife on the planet.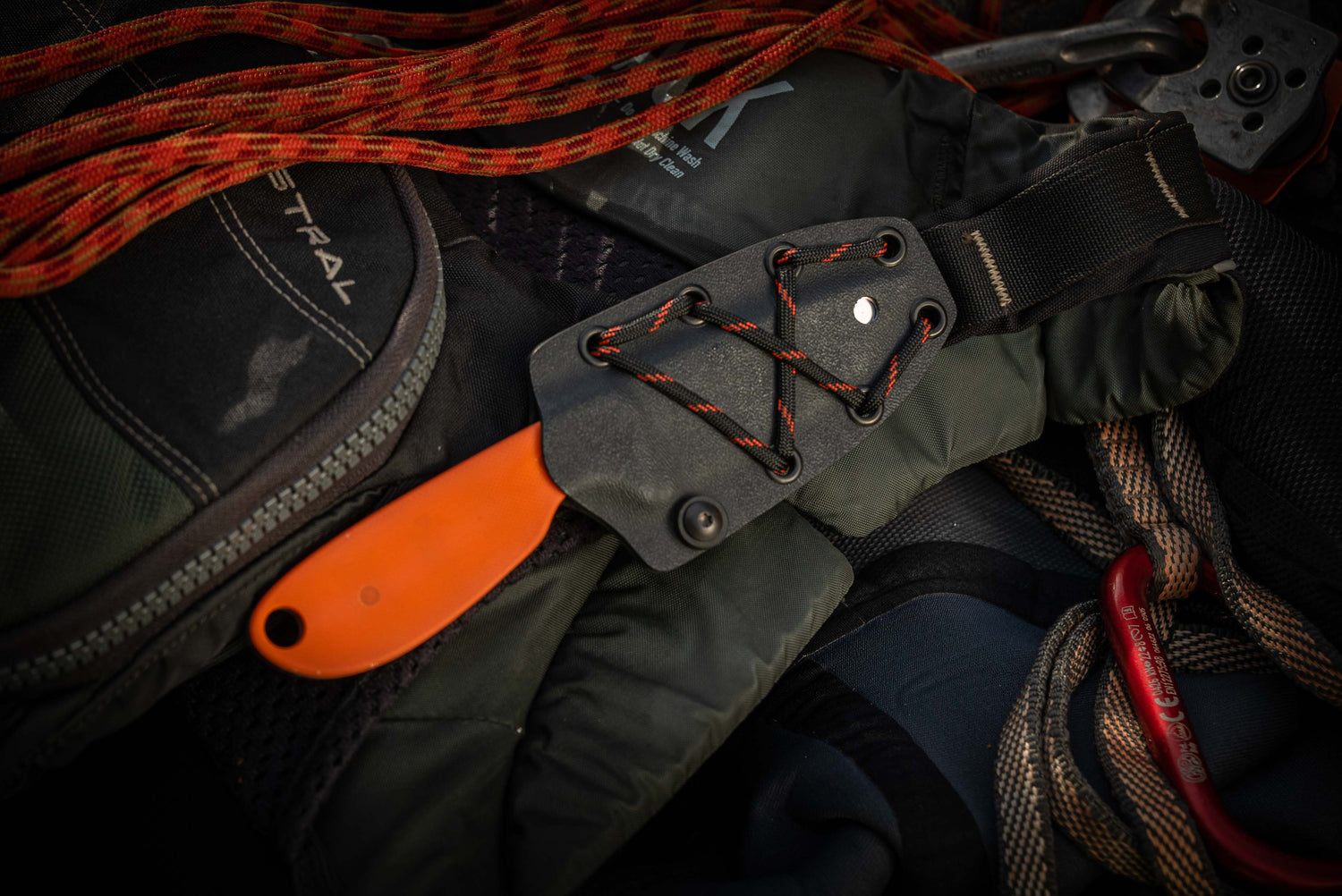 When Seconds Count.
In emergency situations where time is of the essence, having quick access to a fixed-blade knife mounted on the outside of your PFD is essential. Forget fiddling with zippers to find a folding knife stashed away in a pocket - just grab and pull. These sheaths are intentionally designed to retain in all conditions on the river. Simply put: the knife will be there when you need it.
Sign up for the newsetter bellow and be sure to follow on instagram @walkerknives for the latest updates. Knives are made in batches.
Handcrafted in Maine.
Inspired by more than a decade of experience as a Registered Maine Guide and whitewater kayaker.